It seems these days, everybody wants a slice of the TMNT pizza pie. But one thing's for sure, its a good thing for fans of the Line!
It almost feels as though The Turtles never really went away, with one version or another hanging around in the background. But it wasn't until Nickelodeon got a hold of the licence a gave the little guys a cool new make over, that tings really kicked off for them again…
Not only did we get the line from Playmates supporting  the cartoon ,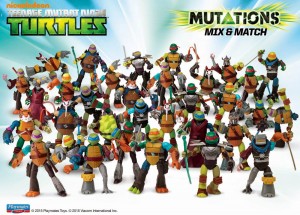 with a whole host of fun characters from the show, with many variations upon them( and we wouldn't expect anything less).We have a whole heap of others joining them.
Revoltech were first to join the party, with this awesome offering.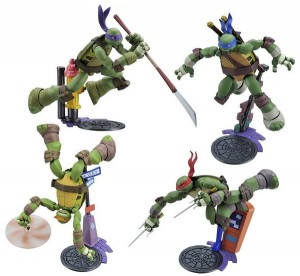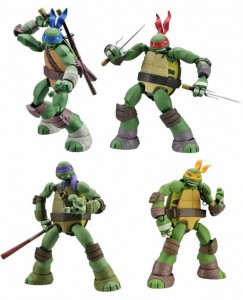 These figures are a great representation of the characters from the the new cartoon, looking the they jumped straight out of the T.V.
But Next year, seems set to be filled with various interpretations of the little green dudes.
We have the big chunky 1/6 offering from Mondo.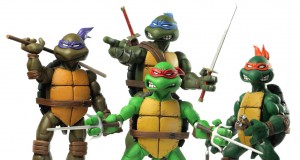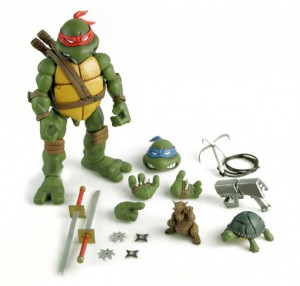 Each figure will come with a host of accessories, including 2 head sculpts, so you can choose to display them either as they looked in the original comics or a slightly more cartoon look. However you choose to display them, we think they look awesome!!
At the recent NYCC we were treated to this visual delight from S.H Figuarts.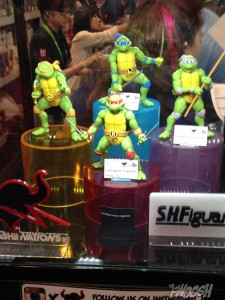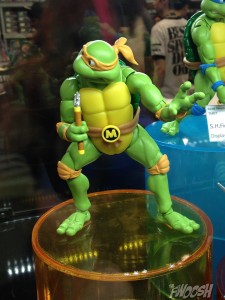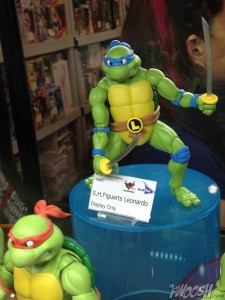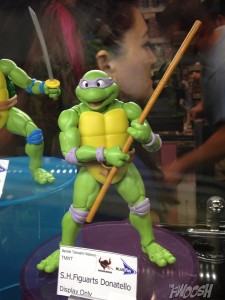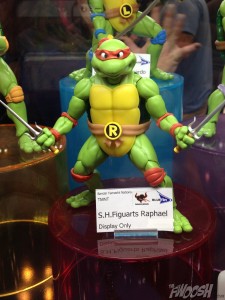 With these from Dream EX seemingly sneaking under the radar.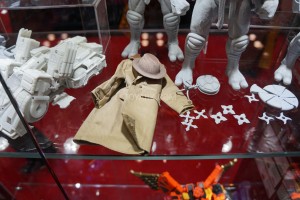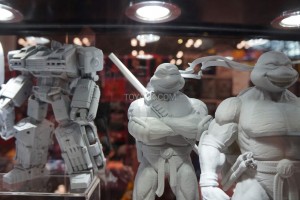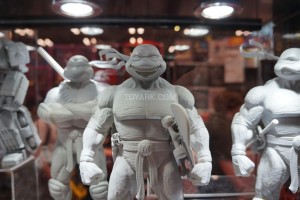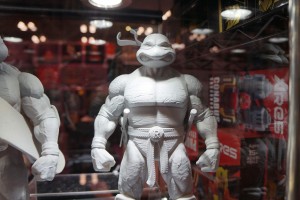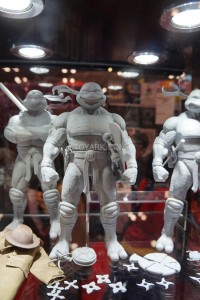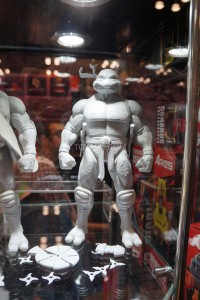 Whilst the prototypes don't have articulation, apparently the final product will.
Then there is the Grey area of figures, The figures referred to as '3rd Party'. The only company to bring any unofficial TMNT related figures so far, is First Gokin. Their first release was the truly stunning Cerebral (krang)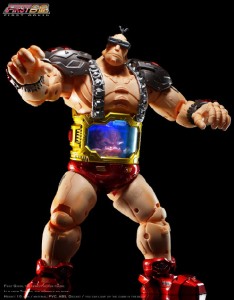 You can check out our review of this guy here.
First Gokin Recently revealed their next figure to join the villainous line up….. Nt-02 (The Shredder!!)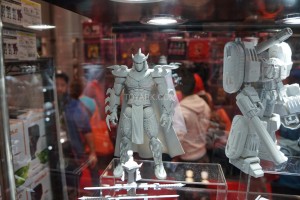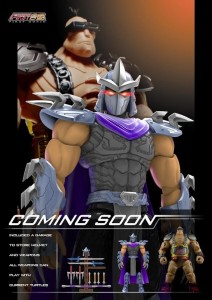 Next year looks set to be a very exciting time for for all Fans of the Teenage Mutant Ninja Turtles.
But we cant help wondering, How many different teams of Turtles can our collections hold?